This open house was active from Jan. 1-31, 2021. Information on this website may no longer be current. Email us for more information.
Proposed intersection design
The intersection will be modified with pedestrian islands with push-button crossing signals, ADA-compliant ramps and updated traffic signals. Construction will require temporary lane closures. Pedestrian paths will be maintained through construction (see Table 3 for pedestrian routes).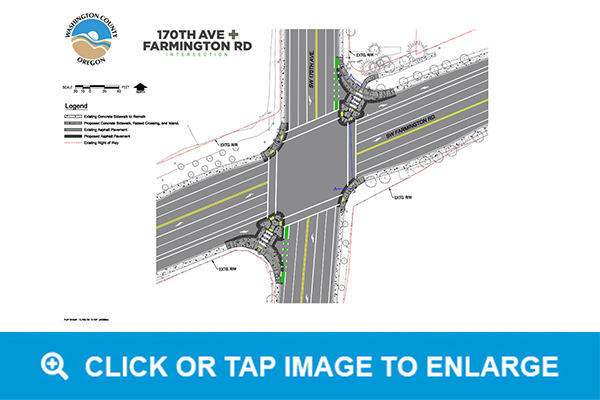 Typical cross section
The illustration below shows a typical cross section including the pedestrian island.